Elections BC ballot tracker
A web-app to track and manage the ballot printing process for 80 electoral districts
In my role in Electronic Publishing at Queen's Printer, I had the opportunity to design and co-develop an app which allows Elections staff to upload ballot data, view and sign off on proofs, see when the printer has downloaded the files, and sign off on the final delivery quantities, all in one place, replacing what had previously been a complex analog process.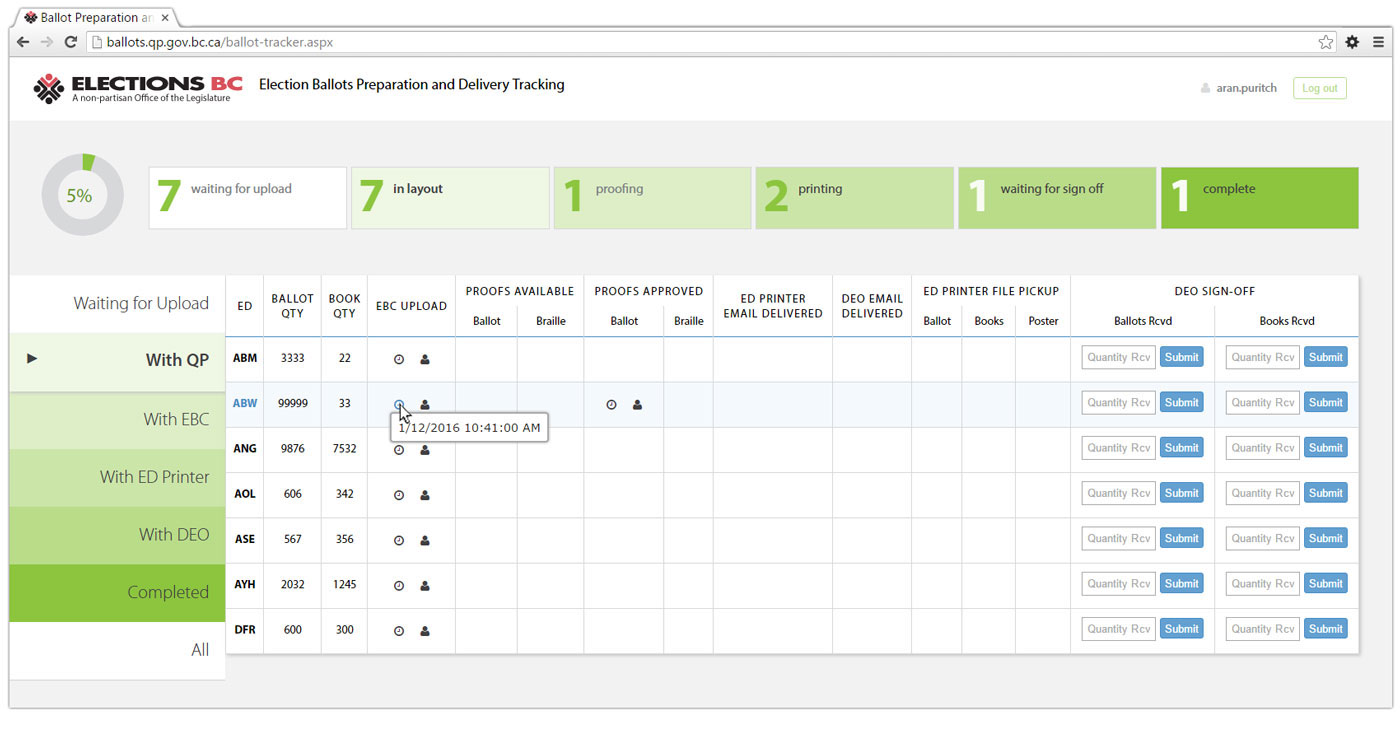 I designed a dashboard at the top so Elections, pre-press and printing staff could see progress at a glance and easily dive deeper to address any issues. The stats at the top are clickable and bring up the view of which Electoral districts are at that stage of production.
During preparation for an election, the printing process has to move very quickly and seamlessly, with many people involved (ballots are printed locally by printers in each district and there is a different Electoral Officer in each district who signs off on delivered quantities). Our app was used successfully during by-elections in January 2016 and received great feedback. It will be used for the general election in 2017. 
My role: design mockups, html, css, javascript