Live Well digital campaign
Design for a digital wall and accompanying digital signage for students to share notes of inspiration with other students. Part of the UBC Student Services Live well campaign, 2014.
Design for a campaign website asking students 
How do you feel good?
 and displaying their submissions on a responsive digital wall.
On hover or touch, links appear to tweet the statement, or explore more about that topic, directing students to more in-depth health info on the Student Services website.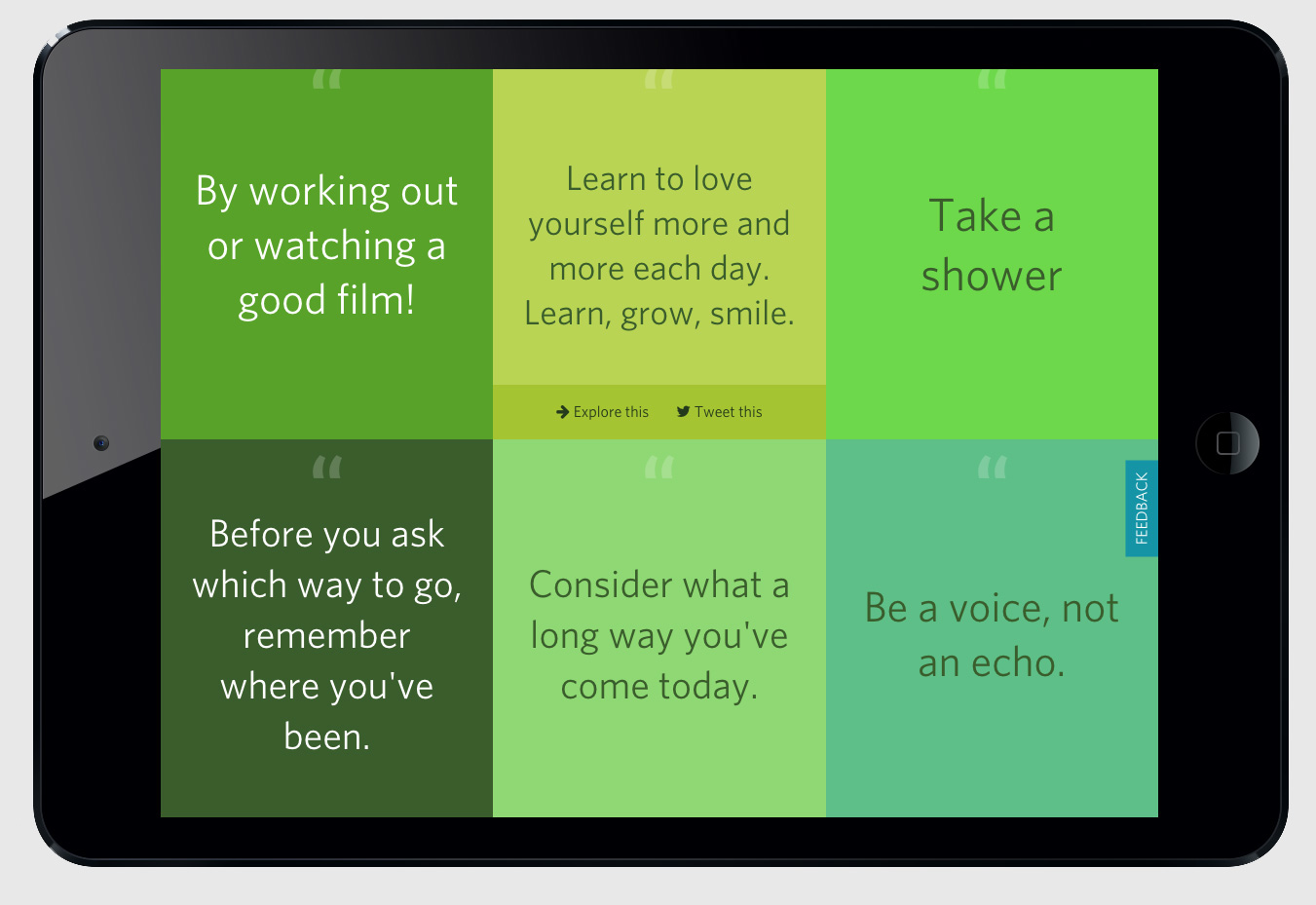 Digital signage on screens around campus shared students' wellness tips and encouraged other students to post their own.
Campaign strategy: Chirs Sulymka
Development: Sha Xiao